The Opportunity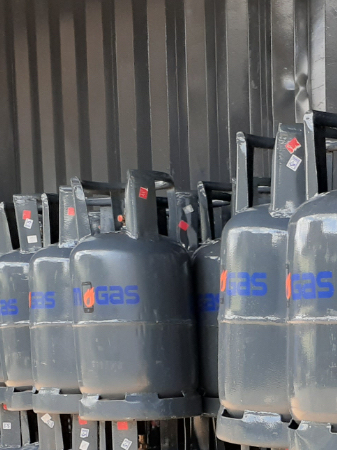 Population without access to clean cooking in Africa
Around 900 million people are without access to clean cooking in Africa; in 32 countries more than 75% of the population is without access to clean cooking.
Share of population
(millions)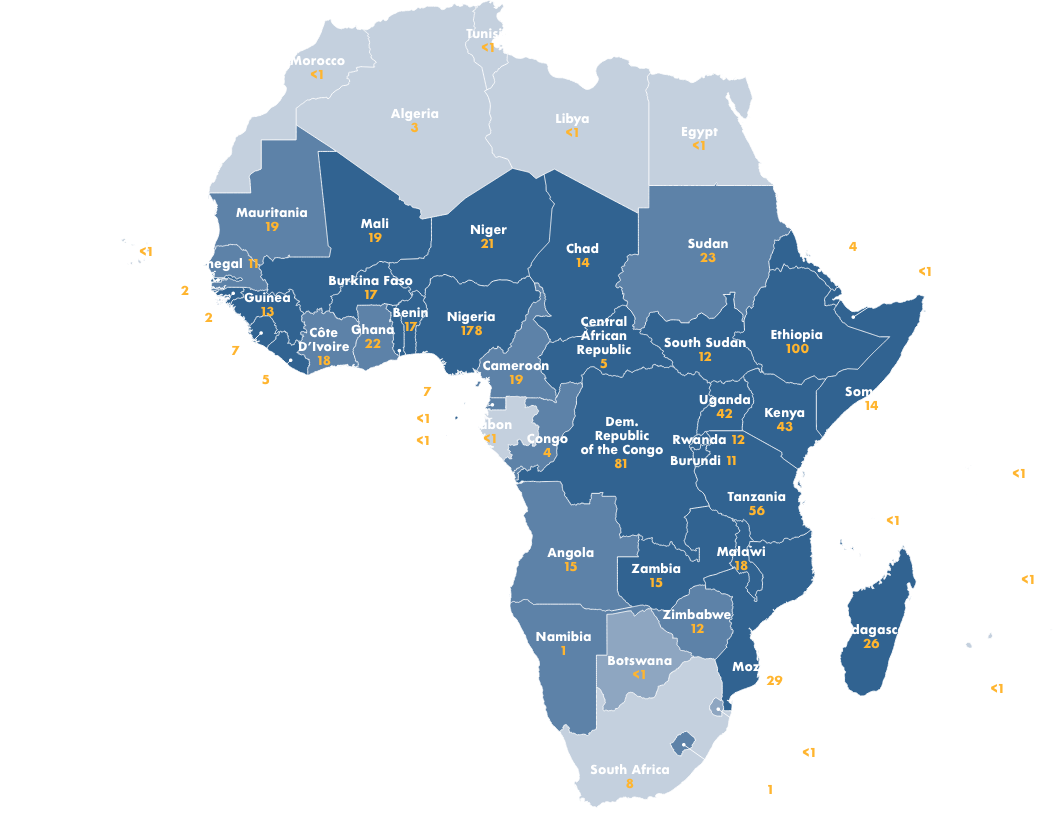 Source IEA Africa Energy Outlook 2019.
Our opportunity
Huge Unserved Market
Globally more than 2.6 billion people lack access to clean cooking, about 900 million people in sub-Saharan Africa. They use firewood, charcoal and kerosene. This causes almost 500,000 premature deaths per year because of the resulting household air pollution.
Established Product of Choice
Gas is the cooking fuel of choice for those who can afford it, and there has been a huge increase in the use of cooking gas in Africa over the last 5 years. However, this has remained out of reach for the mass market.
The Timing is Right
African cities are growing dramatically. At the same time, regulations there are making charcoal and kerosene more expensive. This together with the widespread use of mobile money offers a unique opportunity for our LPG smart meter technology, which allows for pay as you go gas cooking.
Now Available to the Mass Market
Urban customers are now concentrated enough to make the logistics of delivering affordably priced gas to the home, paid for in small increments using our smart meter and mobile money, an attractive commercial proposition.
Global Expansion Potential
Circle Gas can extend its business model and offer its technology to markets around the world, especially Asia, over time, to significantly reduce the number of people still cooking with unhealthy and polluting fuels.
News
Check back frequently to hear the latest news from Circle Gas.